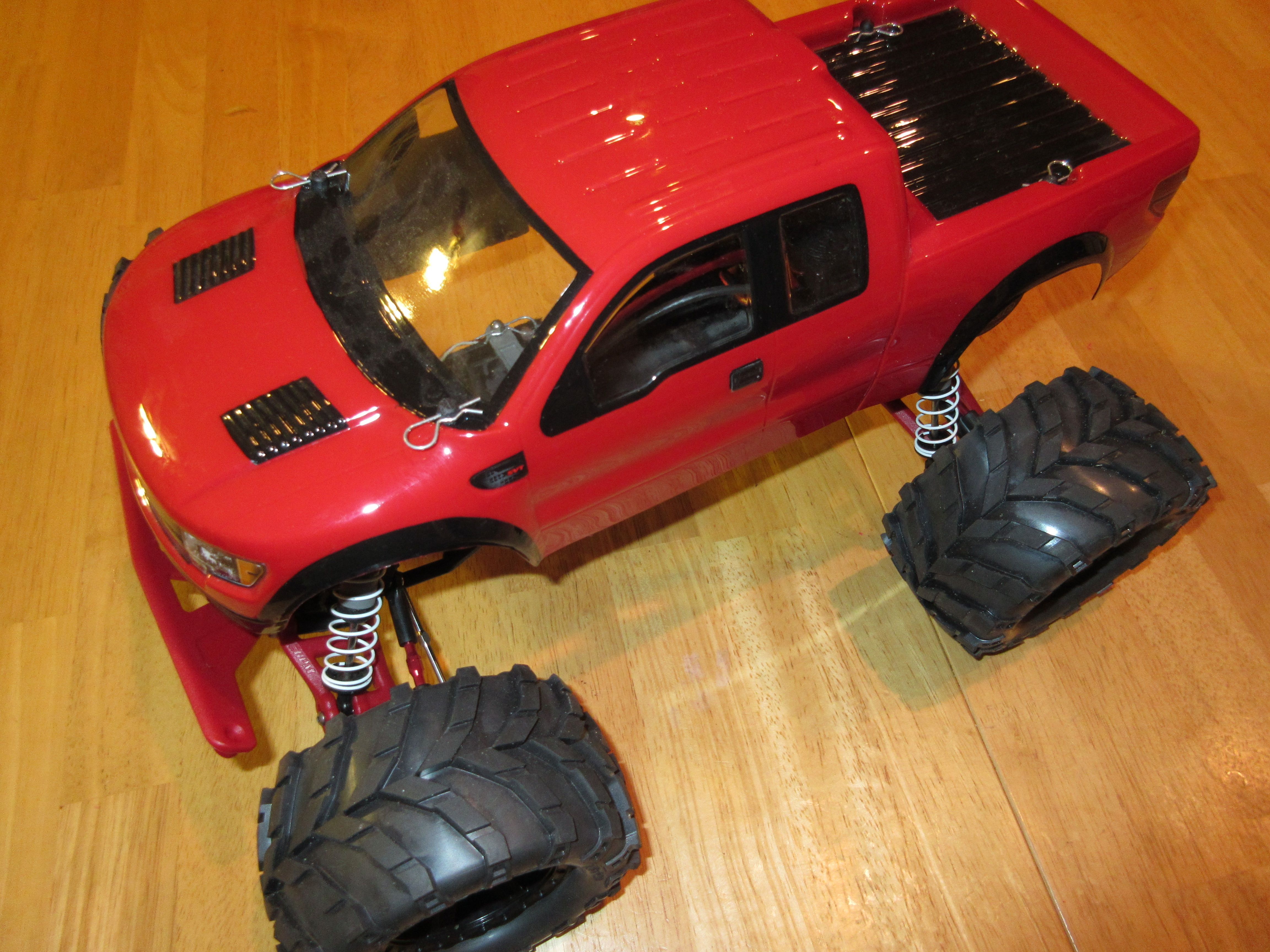 I saw these parts on Tower Hobbies while searching for Stampede hop-ups and knew these were an insta-buy. They were out of stock at the time, so I checked back a few days later and was able to order them. They are the perfect match for the Raptor-Pede.
The only difference about these parts is the color, which is a good thing, because RPM's stuff is near indestructible. The red is more of a crimson color, but not too far off from any of the other red parts on the truck, so they don't look out of place.
It didn't take too long to get these installed. The fit was good on most of the parts, but I did have to shave a bit of material off the inside of the rear a-arms because they were pretty tight when I attached them to the gearbox. Just a couple seconds with a sanding drum in the Dremel and they are good to go.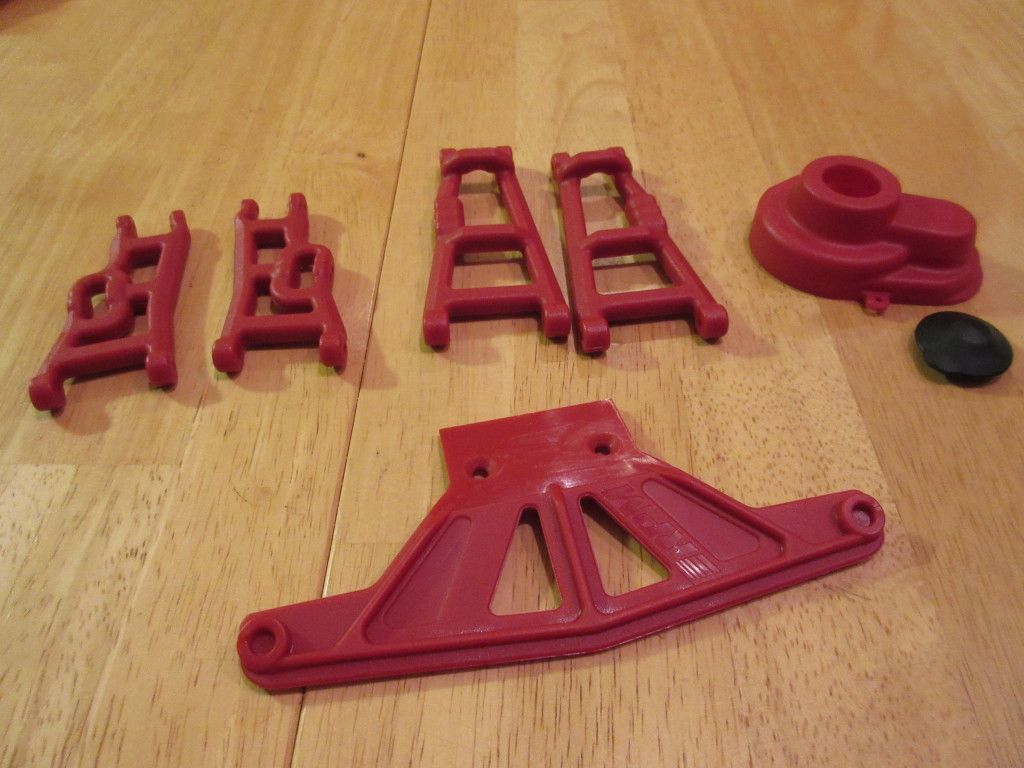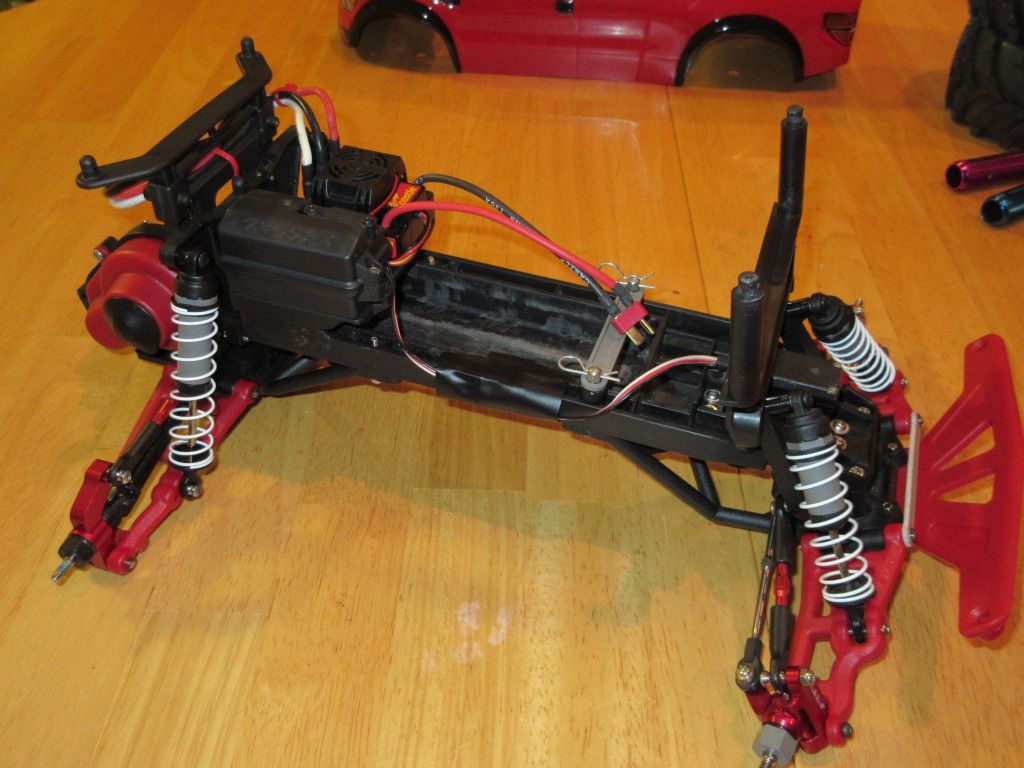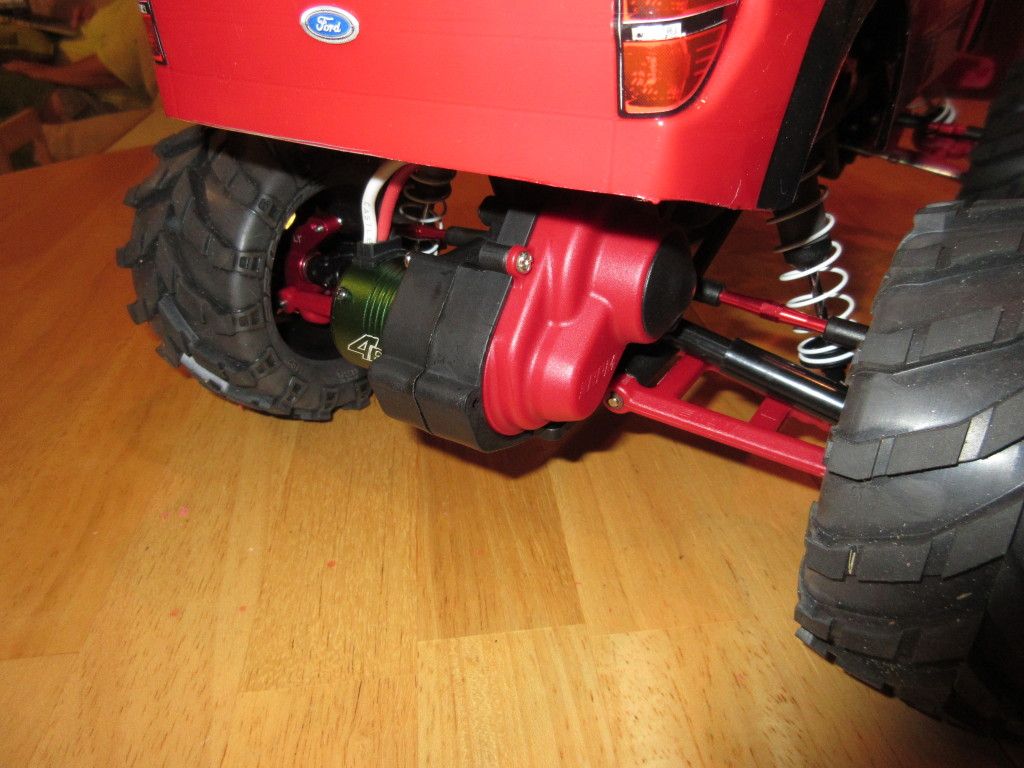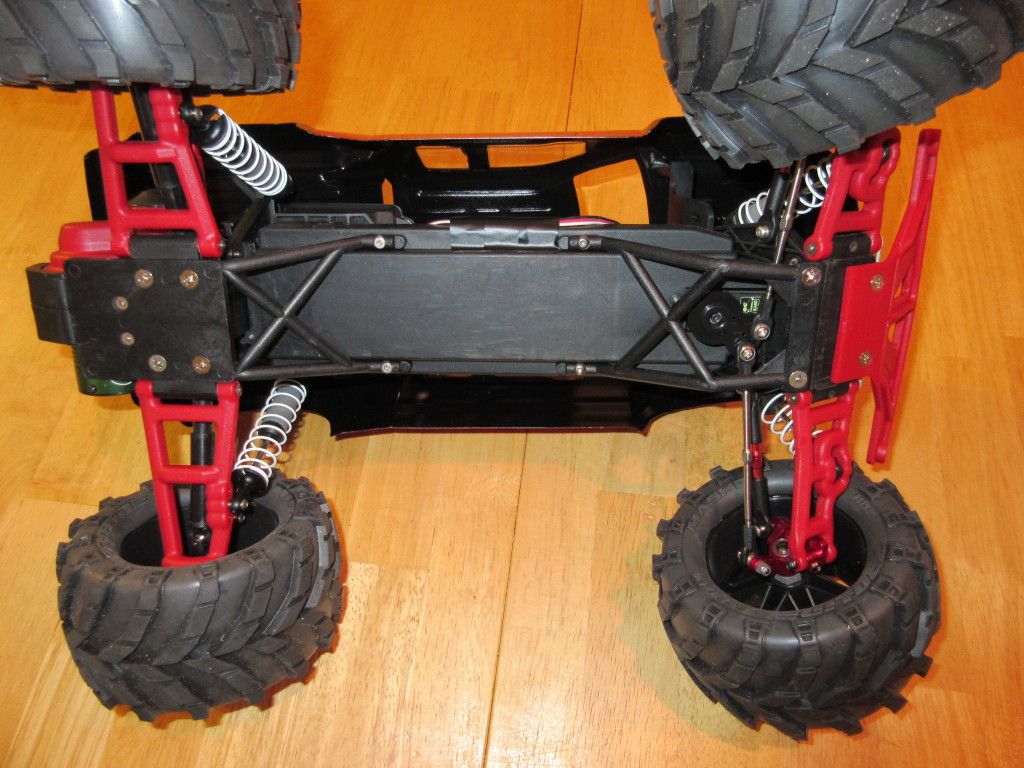 I should have a video of the installation process in the next few days. Now, if RPM would make red chassis braces, that would be the icing on the cake.