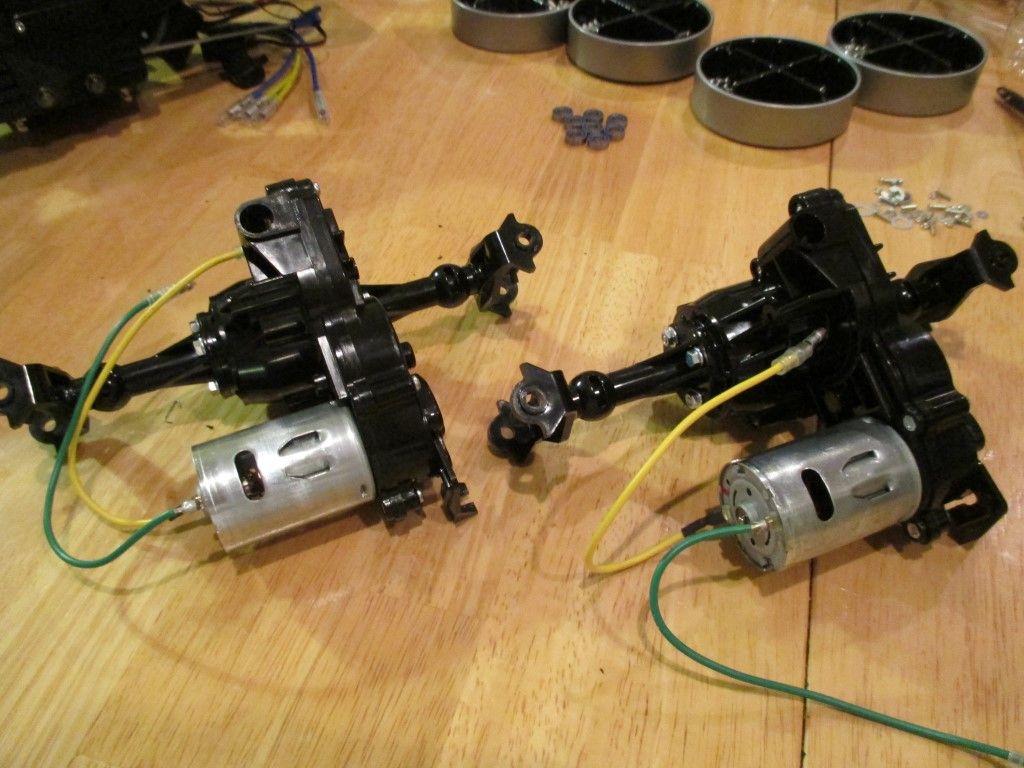 In the first part of this series of posts, I built the chassis. In this part of the build, I'm starting work on the transmissions.
Step 9 – Axle Tube Assembly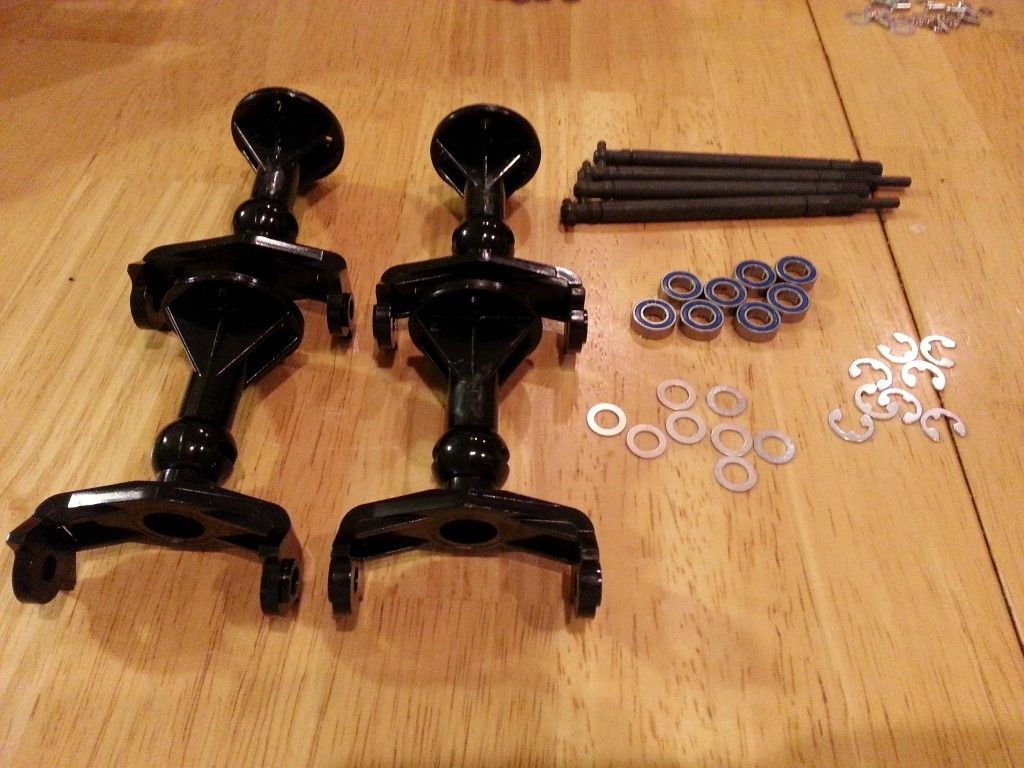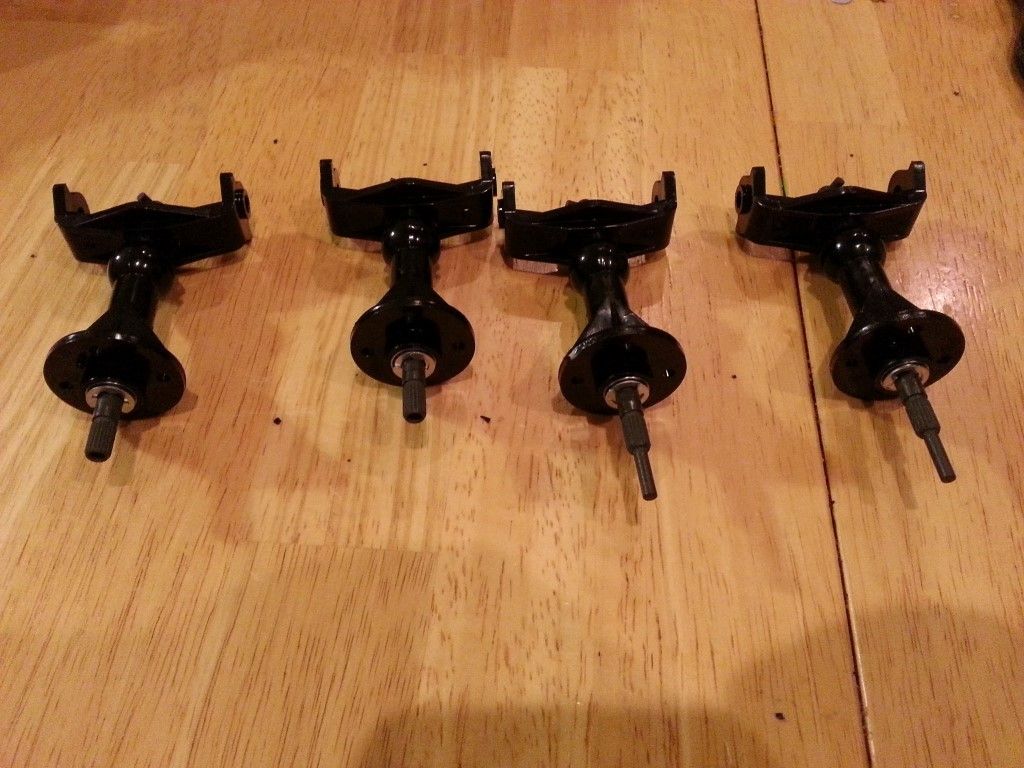 I assembled both gearboxes at the same time. Starting with the axle tubes, I installed a set of full ball bearings. There are two long tubes and two short ones.
Step 10 – Attaching the short axle tubes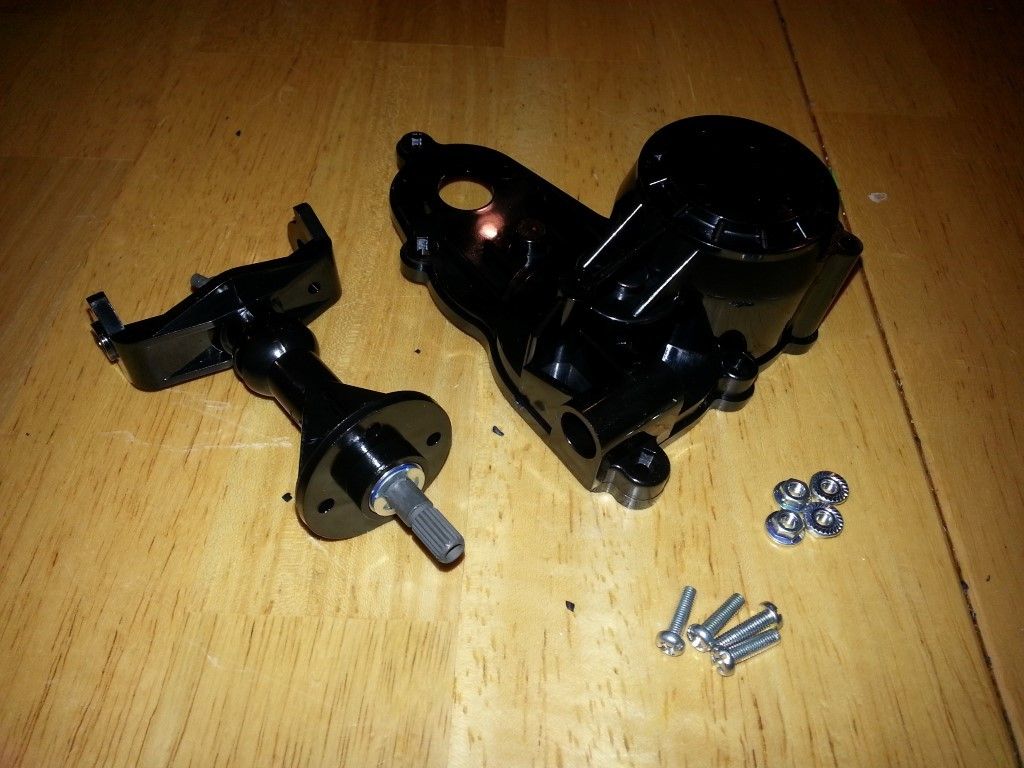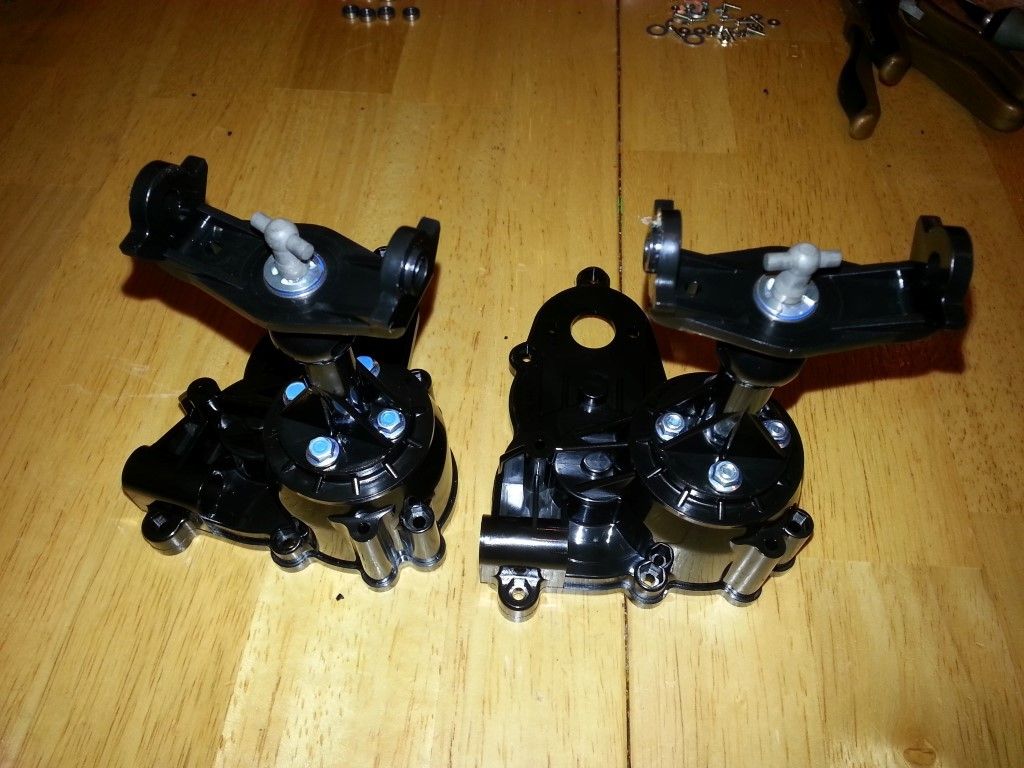 The axle tubes are bolted on to the transmission halves. The short axle tubes are attached to the larger gearbox halves (B10).
Step 11 – Attaching the long axle tubes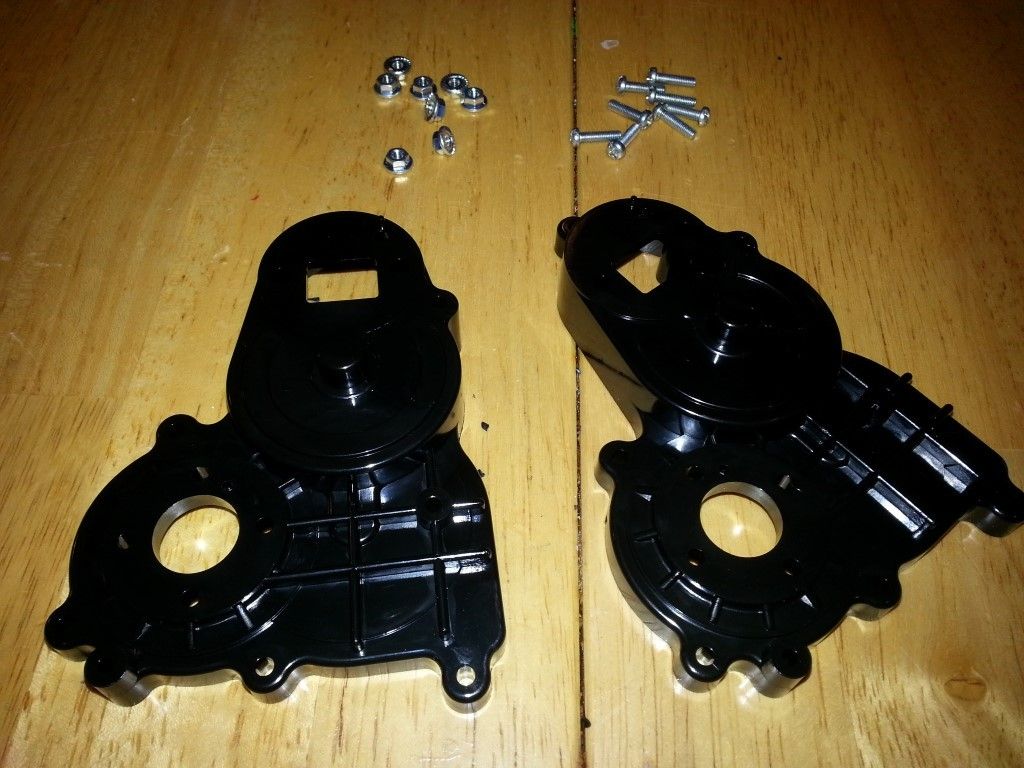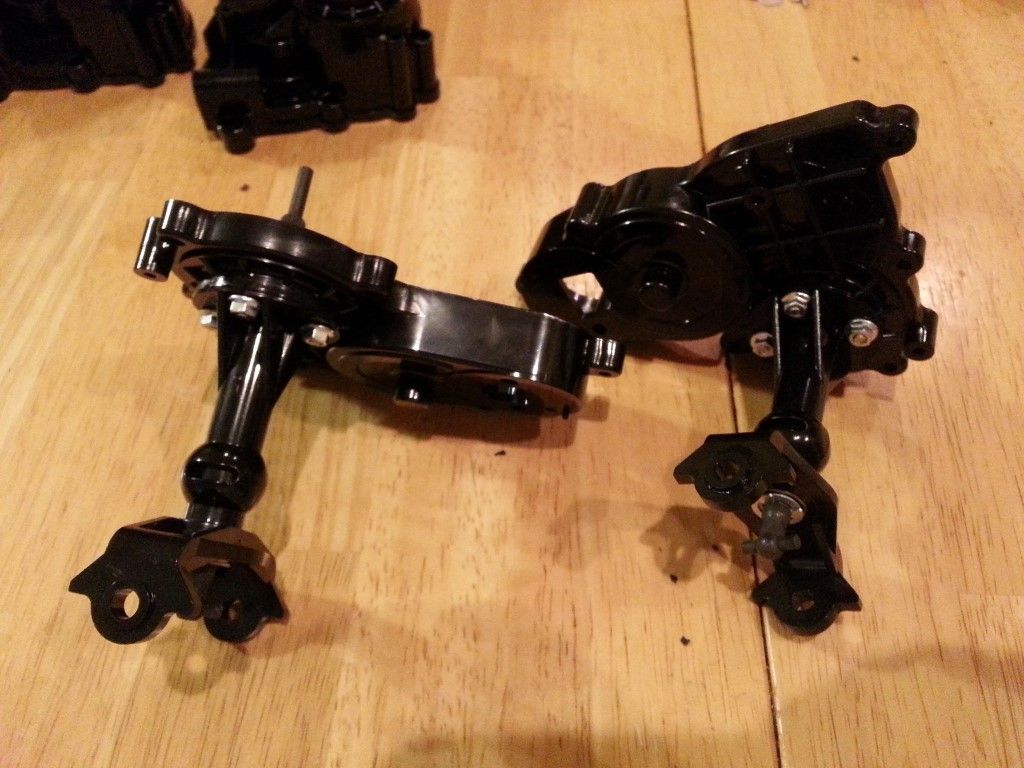 The long axle tubes are attached to the smaller transmission halves (B9).
Step 12 – Attaching counter gears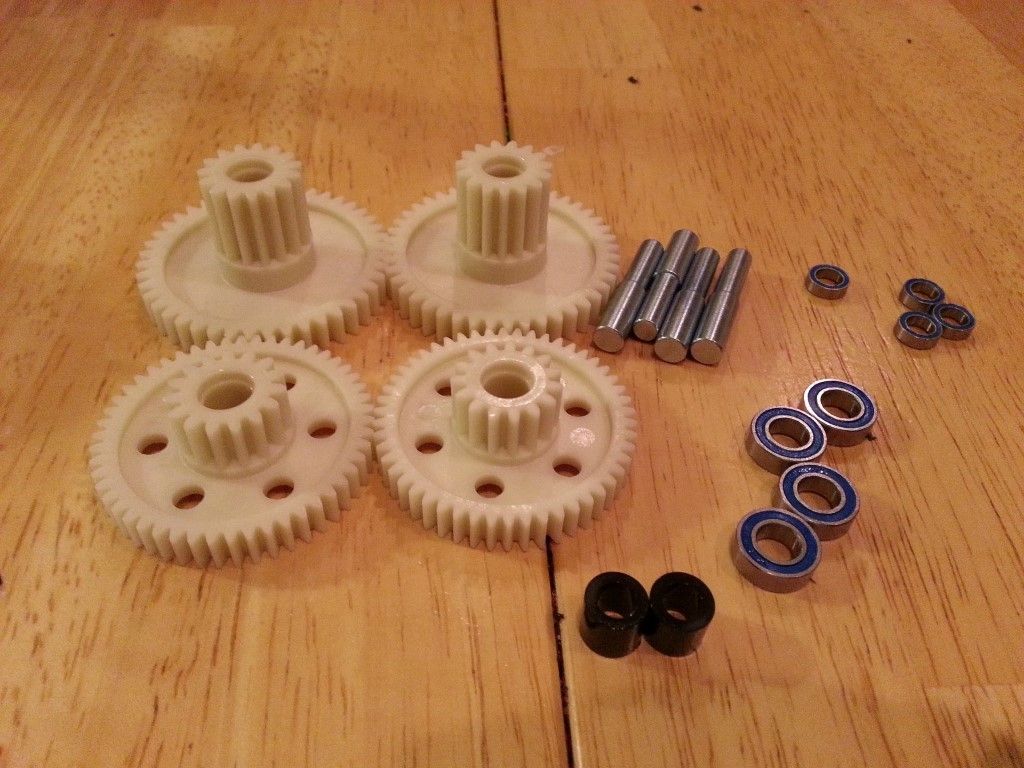 Again, I'm replacing the bushings with sealed ball-bearings.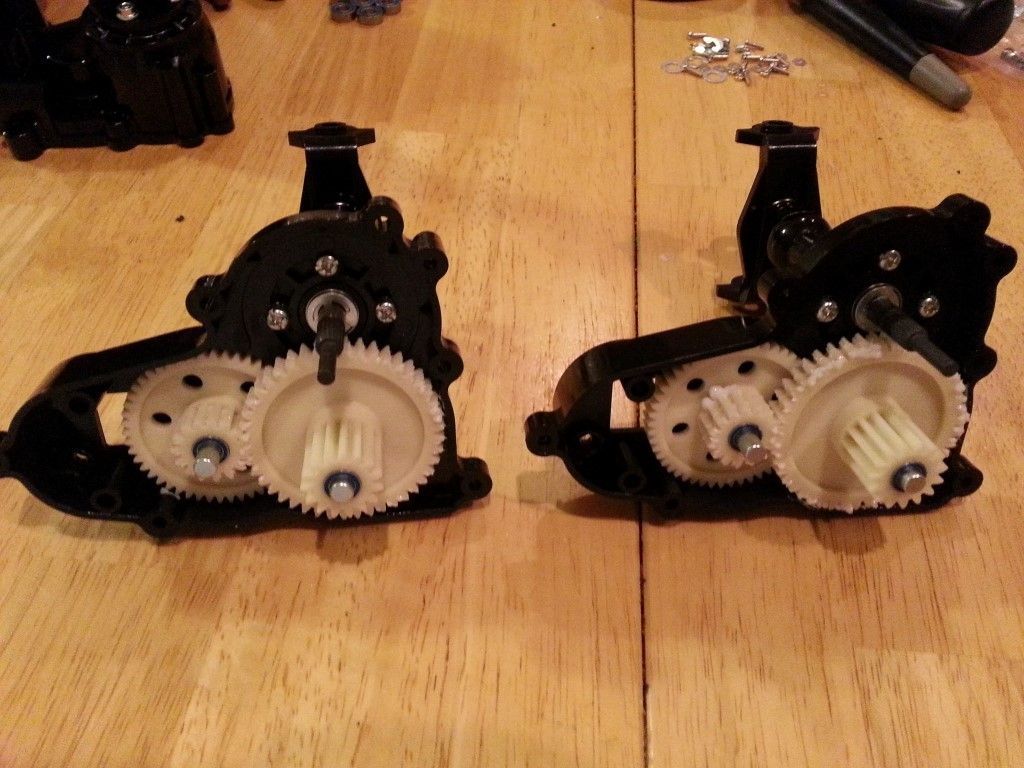 There are two counter gears in each gearbox.
Step 13 – Attaching the differential gears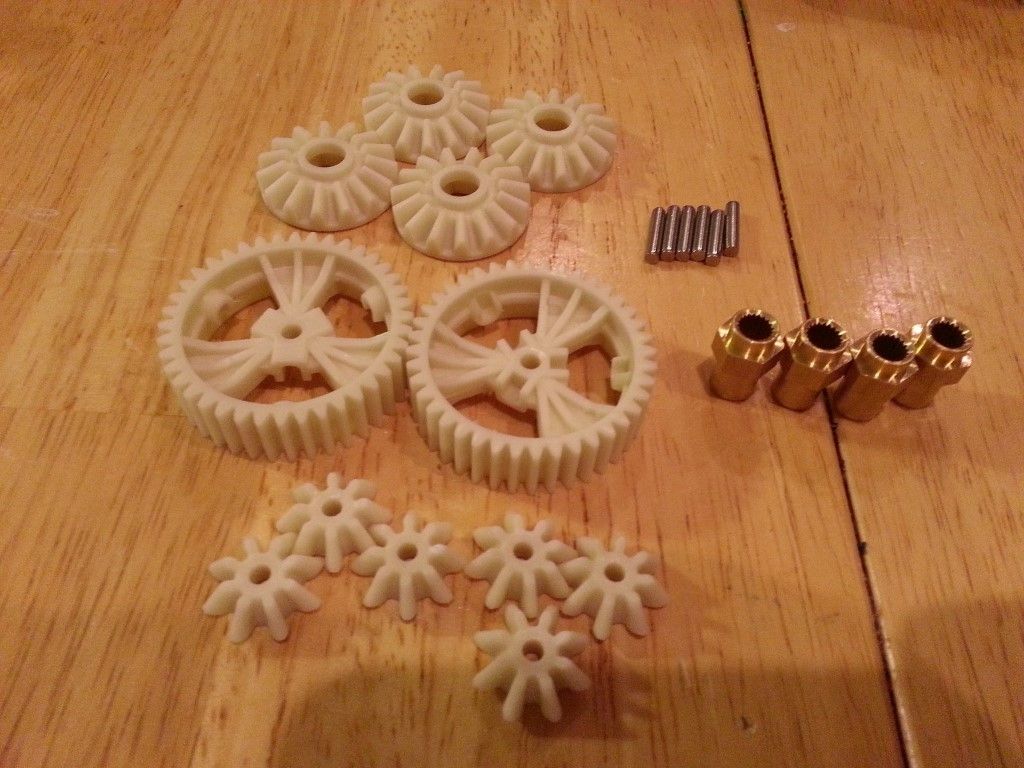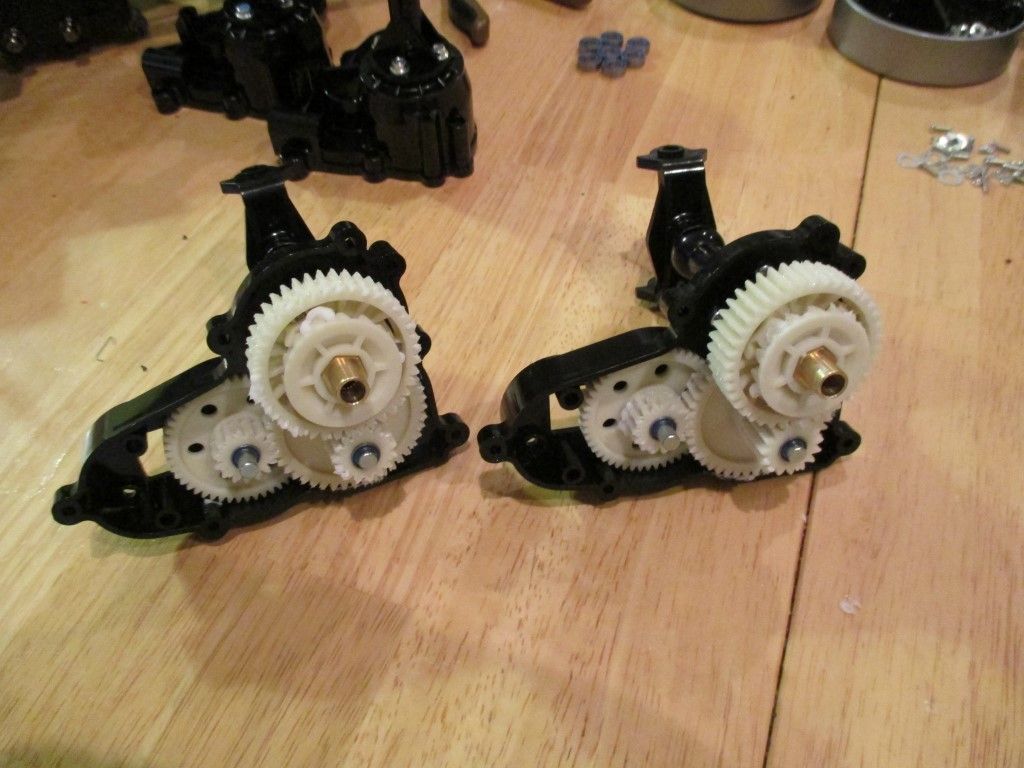 I used the white Tamiya grease that was included in the kit.
Step 14 – Assembling the gearbox halves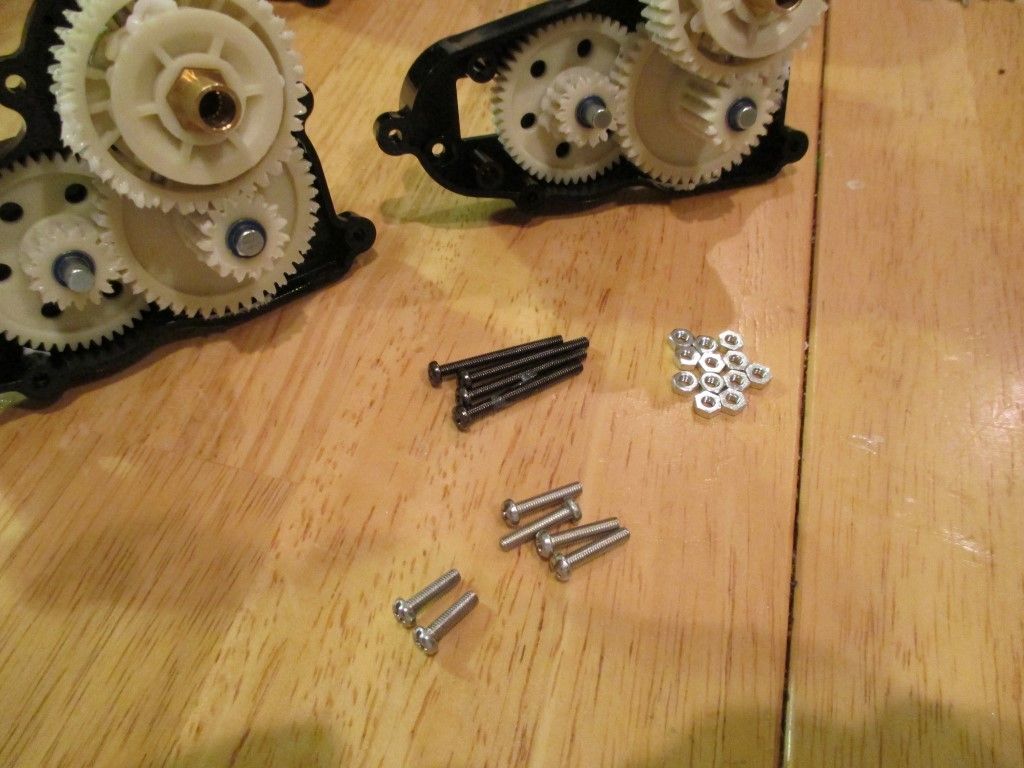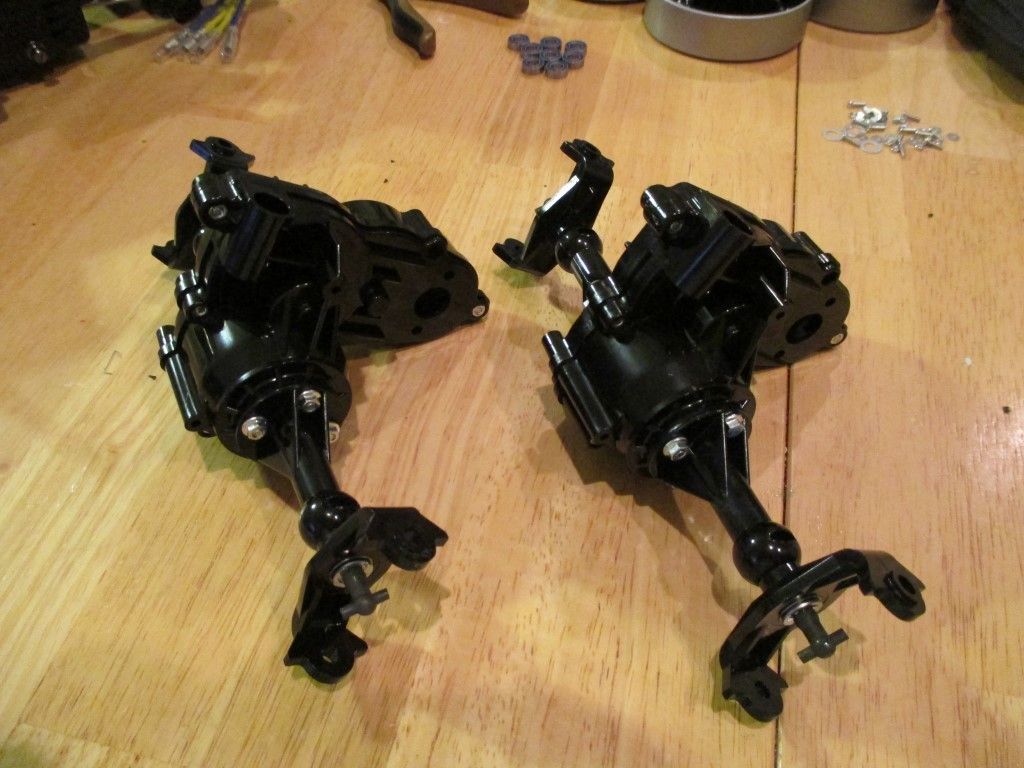 Here they are, mostly complete. Make sure that the axles spin freely after you put the halves together.
Step 15 – Attaching the pinion gears to the motors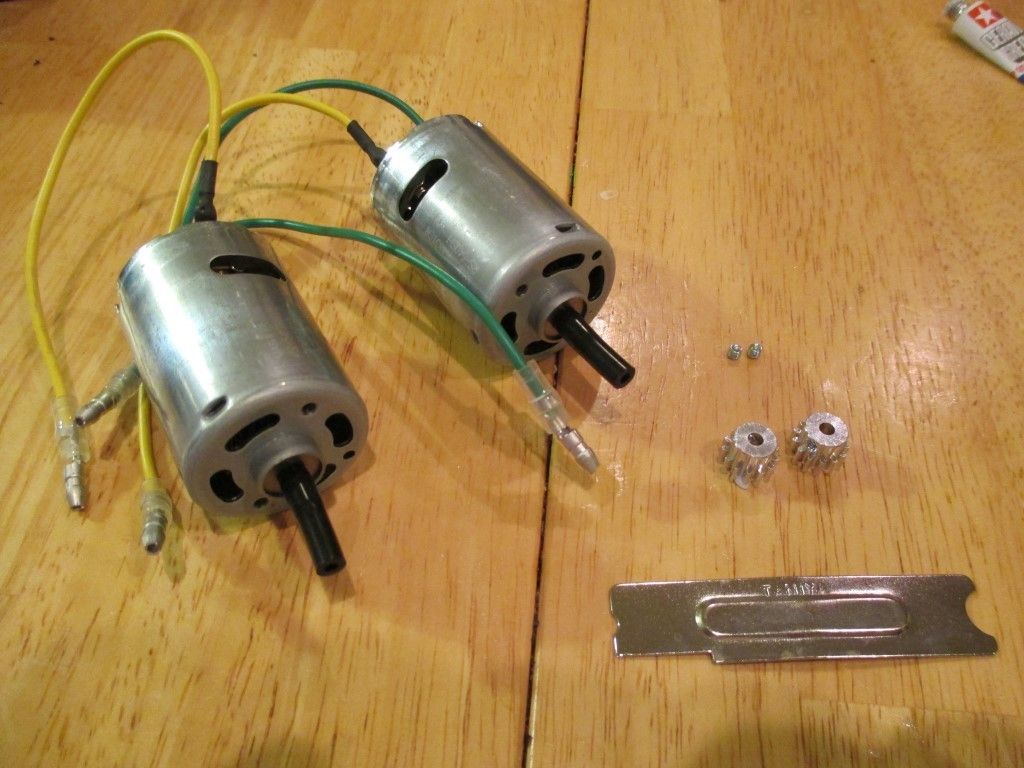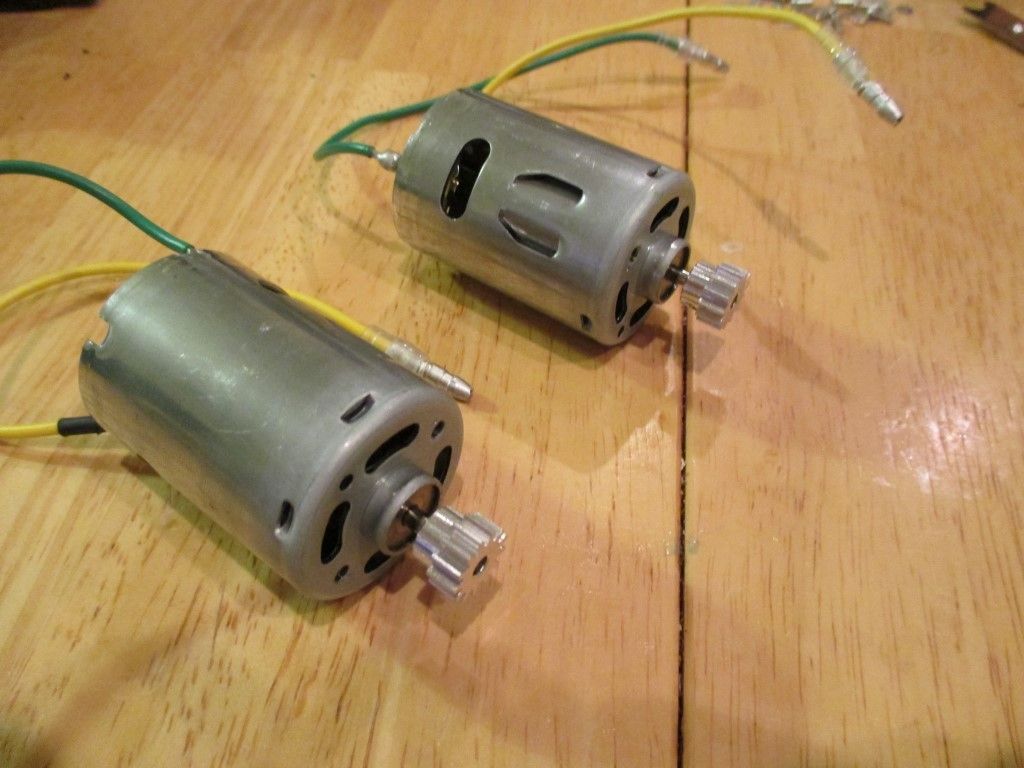 I installed the stock pinions, which are fairly soft. I will likely replace these with hardened steel gears from Robinson.
Step 16 – Attaching the motors to the gearboxes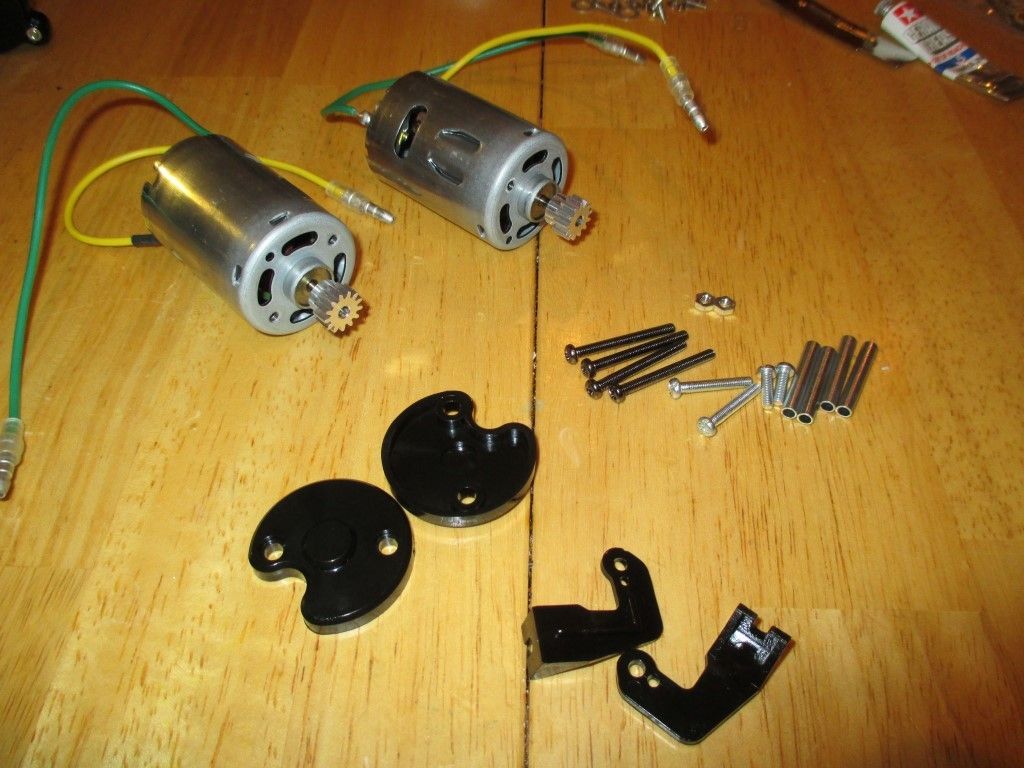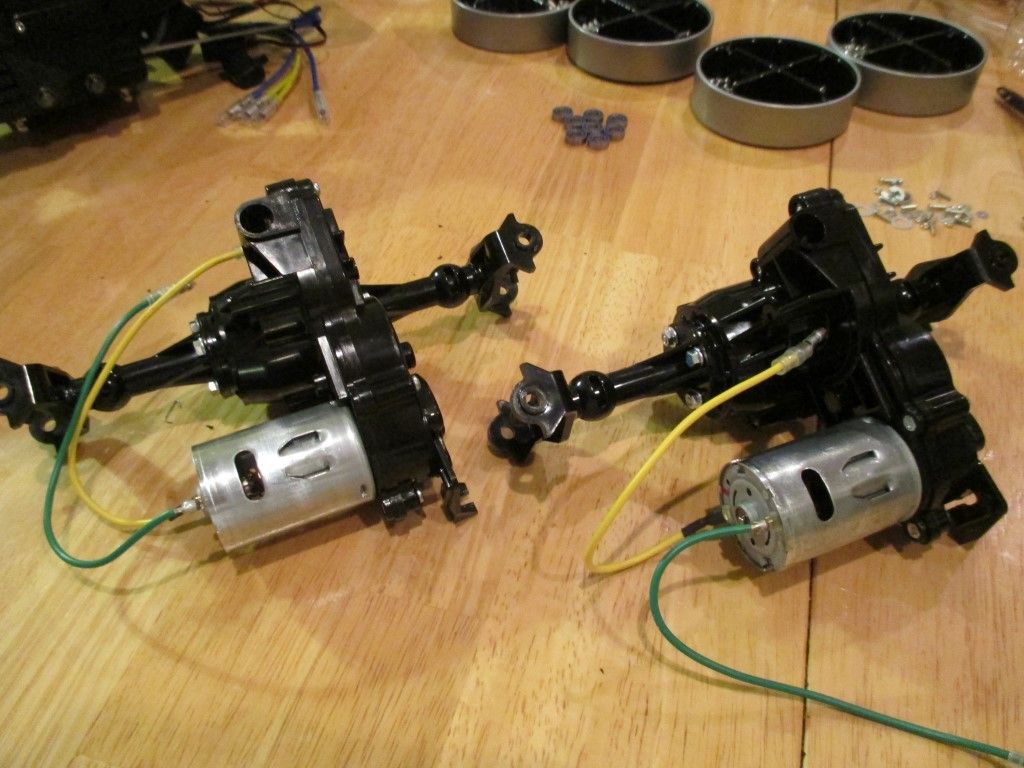 In the next post, I'm going to finish up the gearboxes by attaching the suspension parts.